TechMGM Launch SOF HUD – December 14-17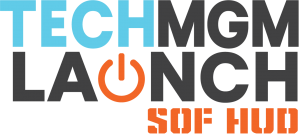 TechMGM Launch SOF HUD
December 14-17
At CoWerx46
Montgomery, Alabama
Register: https://www.eventbrite.com/e/techmgm-launch-sof-hud-tickets-40814013814?aff=ehomecard
Have you ever wondered why computer games are more advanced than the most elite forces? Now you have the chance to change that.
Spend a weekend creating a Special Operations Forces Head's Up Display (SOF HUD) and develop solutions for the United States Special Operations Command using Augmented Reality (AR) technology. Collaborate with a cross section of Subject Matter Experts (SOF and AR) in a technical development environment.
Participants will have four days to write an application for DAQRI's SmartGlasses turning it into a SOF HUD prototype. The produced prototype will give SOF HUD capabilities using AR technology to improve battlefield performance. Industry leader, DAQRI's newest SmartGlasses, Subject Matter Experts (Ground and Air SOF) and Unity learning resources (see attached) will be made available throughout the weekend.
So join us:
December 14th – 17th
@ CoWerx46
46 Commerce Street
Montgomery, AL
Schedule of Events:
Thurs, Dec 14th : Event Kickoff
5:30PM – 8:30PM: Intro/User Brief and Sprint Planning
Fri, Dec 15th: Project Day
8:00AM – 6:00PM: Prototype Development
Sat, Dec 16th: Project Day
8:00AM – 6:00PM: Prototype Development
Sun, Dec 17th: Demo Day
10:30AM – 1:00PM: Demonstrations, Peer Evaluations and Outbrief
Prizes:
Trip to SOFWERX (Tampa, FL), Student Internships and other items included
Generates opportunities for future growth in AR field.
Top preforming students are provided with an opportunityfor an internship